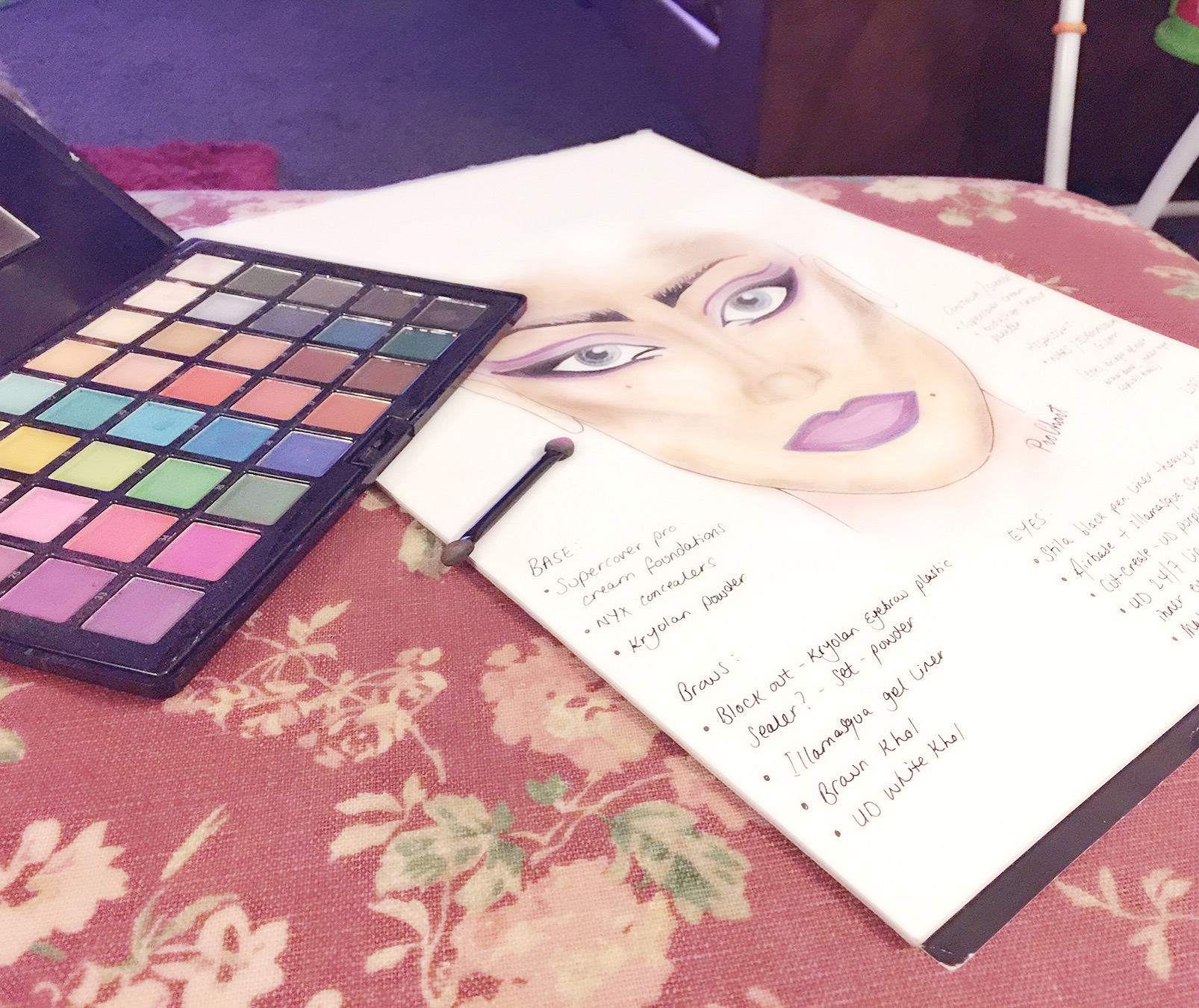 Learn to apply make-up like a Pro...
Let Chloe share her top-tips, application techniques and personalised product recommendations in a one-to-one or group masterclass
Are you stuck in a rut with your make-up application and products?
Perhaps you've been using the same old cosmetics for years and feel it's time to up your make-up game!
I am thrilled to offer bespoke make-up lessons and masterclasses, for both personal use and to aspiring make-up artists wanting to learn more about the industry.
If you are a complete novice then we will go back-to-basics, covering all-important skin-care and preparation, tools of the trade (brushes, sponges, lash curlers etc) and discuss how comfortable you feel wearing certain make-up, so that I can create a look suited to your personal style, for every occasion.
My one-to-one lessons are typically 90 minutes long and can include:
Skin-type analysis - so we can use the best products and cosmetics suited to your skin-type
Tools of the trade - learn which brushes and tools are best for certain applications
A look at your current make-up bag - so we can utilise what you already have (and chuck unsuitable/old products!)
Product recommendations - a personalised list of products to enhance your natural beauty and suit your taste and budget
Application techniques - a make-up suited and applied to you using my professional tips and guidance
Bespoke hand-outs and guides, put together especially for my students
A goody bag with hand-picked samples, products and information
If you feel confident with part of your make-up skills but wish to learn more advanced areas such as a smokey-eye, a retro winged-liner, a flawless base, the perfect brow or contouring and highlighting, then I will tailor-make a lesson to focus on these key areas to get you applying your make-up like a professional.
Group lessons and masterclasses are a great way to learn techniques with your friends, so get the girls together and I will come and share my top-tips with you all. This is also great for Birthday's and Hen parties!
I can also offer a personal shopper experience where I will come along to the make-up counters with you, to help hand-pick products and colours to best suit and enhance your natural beauty.
If you would like to treat someone special to a gift that keeps on giving, then I can also provide make-up vouchers for lessons, or simply a professional make-over for a special occasion. Please get in touch to enquire more about this service.